Tummy Tuck ( Abdominoplasty )
Abdominoplasty can be summarized as the surgical removal of excess skin and fat in the abdomen and waist area. Pregnancy and excessive weight gain cause stretching of the abdominal muscles and abdominal skin. Postpartum or after weight loss, stretch marks and loosening/separation of abdominal muscles are seen along with sagging skin. Abdominoplasty surgery allows you to have a firm, flat and youthful appearance of the abdomen by saving you from the appearance of this old sagging and cracked abdomen. It is important to understand that abdominoplasty is not a method of losing weight. If you are going to have a tummy tuck, you should be at or near your ideal weight. After pregnancy or weight gain, you can get rid of the weight gained by dieting and exercising. However, despite diet and exercise, the excess skin and fat in the abdomen may not fully recover and the sagging appearance of the skin may not improve. The main objective of tummy tuck surgery is to eliminate these excesses. If looseness and separation of the abdominal muscles cannot be fully restored, we can tighten the muscles during surgery, giving you a flatter, more pronounced abdominal appearance.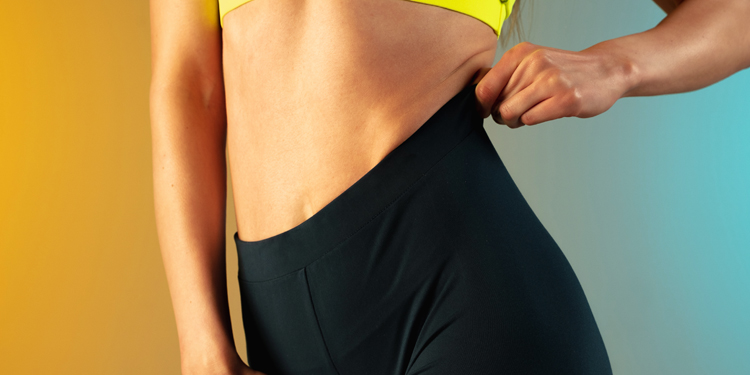 If your excess is due to pregnancy, we recommend that you wait at least 1 year after delivery. If you have a plan to get pregnant, you will have to wait at least 1-1.5 years after the operation. If you are a long-term, heavy smoker, tummy tuck surgery will be a risky surgery for you. Therefore, you must have stopped smoking at least 4 weeks prior to surgery.
Abdominoplasty operations are performed under general anesthesia. Excess skin and subcutaneous fatty tissue is removed, muscles are tightened, liposuction is performed if necessary, and the skin is closed so that the seams are below the bikini line. After the operation, you need to stay in the hospital for 1-2 days and wear a corset for at least 4 weeks. For the first few days, you will have pain that can be controlled with pain relievers. At the end of 1 week, daily activities and short walks can be performed. You should avoid heavy exercises for at least 1 month .
Mini Tummy Tuck
If the flaccidity and excess in your abdomen is only in the part below the navel and liposuction alone will not be a solution, you will benefit from a mini tummy tuck. The mini tummy tuck is a more limited operation than the classic tummy tuck, there is no incision around the navel and a shorter scar is left. The healing process is also easier and shorter.